Vocabulary Trainers
: review and memorise
Vocabulary Trainers
review and memorise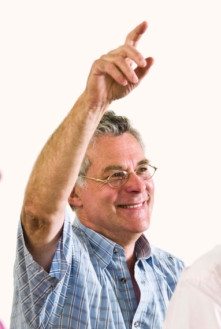 You'd like to methodically build your vocabulary over the long term?

With these free
… more
online vocabulary trainers, that's easy to do!
Use methods developed to help long-term learning!
Let your vocabulary trainer help you keep track of what to practice!
Make custom vocabulary lists!
Start now and expand your vocabulary!
Vocabulary trainers, like flash cards, are suitable for learning not only languages, but also for other subjects and skills, such as mathematical formulas. Many flash card programs include cards for other subjects as well.
The best free vocabulary trainers:
Online vocabulary trainers
PONS Vocabulary Trainer - Expand Your Vocabulary

Together with the "PONS Online Dictionary", the PONS Vocabulary Trainer is the perfect tool for learning and remembering new vocabulary! There are different types of exercises so you won't get bored revising vocabulary words. To get started, register for free at

Quizlet - User-Generated Vocabulary Quizzes

There are many different vocabulary exercises waiting for you on this learning website. Listen to audio recordings of each word to practise proper pronunciation. The vocabulary lists are made by users of the website, not by Quizlet.

Vocabulix - Vocabulary Builder

Choose a native language (Spanish, German, French or Italian) then choose lessons by topic and start practising! While this vocabulary trainer is limited to these four languages, many exercises are purely in English.
Freeware vocabulary trainers for download